By Fr. Hugh Davoren, C.S.Sp.
Hassop & Bakewell Catholic Community
---
On Tuesday, 2nd February, we celebrate Candlemas Day. It will be forty days since we had the feast of Christmas and, of course, in the liturgy of the day, there is a reminder of that Christmas Light we celebrated in the birth of Christ.
In "theory" we are supposed to have a solemn procession of light … but, sadly, this cannot take place due to the pandemic, which has seen the number of infection cases and death rates reach record levels. Equally the Vaccine rollout has reached record levels. According to government figures, about nine million people in the UK have now received their first dose of a vaccine.
February 2nd is also a day to celebrate "Consecrated Life" and again many suggestions are hitting the Zoom screens about what could be done to honour the day, even during the lockdown.
And the third reason why 2nd February is a special day is that on this day in 1852 the Venerable Francis Mary Paul Libermann died in the afternoon in the CSSp house in Paris. Fr Libermann is honoured as the second founder of the Holy Ghost Fathers and Brothers (Spiritans).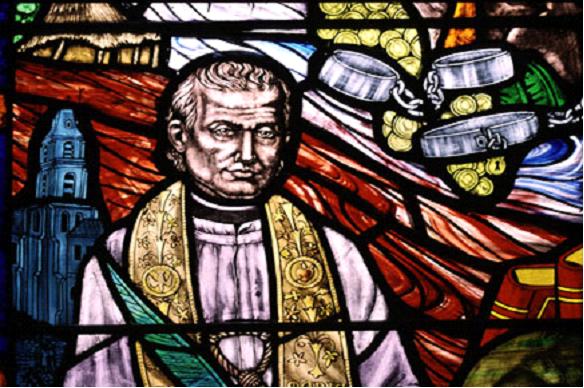 He was a convert from Judaism and his father was a Rabbi. Unfortunately, after his reception into the Church, "Jacob" (his family name) was treated very shabbily by some members of his family.
However, after some years, other family members joined him in the family of the Church. This year then marks the 169th Anniversary of Fr Libermann's death.
May his faith in Christ and his missionary zeal continue to be an inspiration in our lives and in the parish communities where the Spiritans (Holy Ghost Fathers and Brothers) minister to God's People.