Fr Vincent O'Toole, a stalwart of the Congregation of the Holy Spirit, and a former Provincial Leader of the British Province died at about 1.40 am on Friday 17th December 2021 at Chester. England.
Fr Vincent was 87 years old and had lately struggled with health issues including cancer.
Fond memories of Fr Vin and condolence messages have been shared by many who knew him.
A Lay Spiritan said he was "A true gentleman. He will be greatly missed. So kind and supportive to us Lay Spiritans." At the Spiritan Generalate in Rome, it was noted that Fr. Vin "… placed all his gifts and talents at the service of the Congregation"
The Provincial Leader, Spiritans, British Province, Fr Ugo Ikwuka, C.S.Sp. wrote that "… he saw the rise of the younger generation as the blessing that it is."
May he rest in peace. Amen.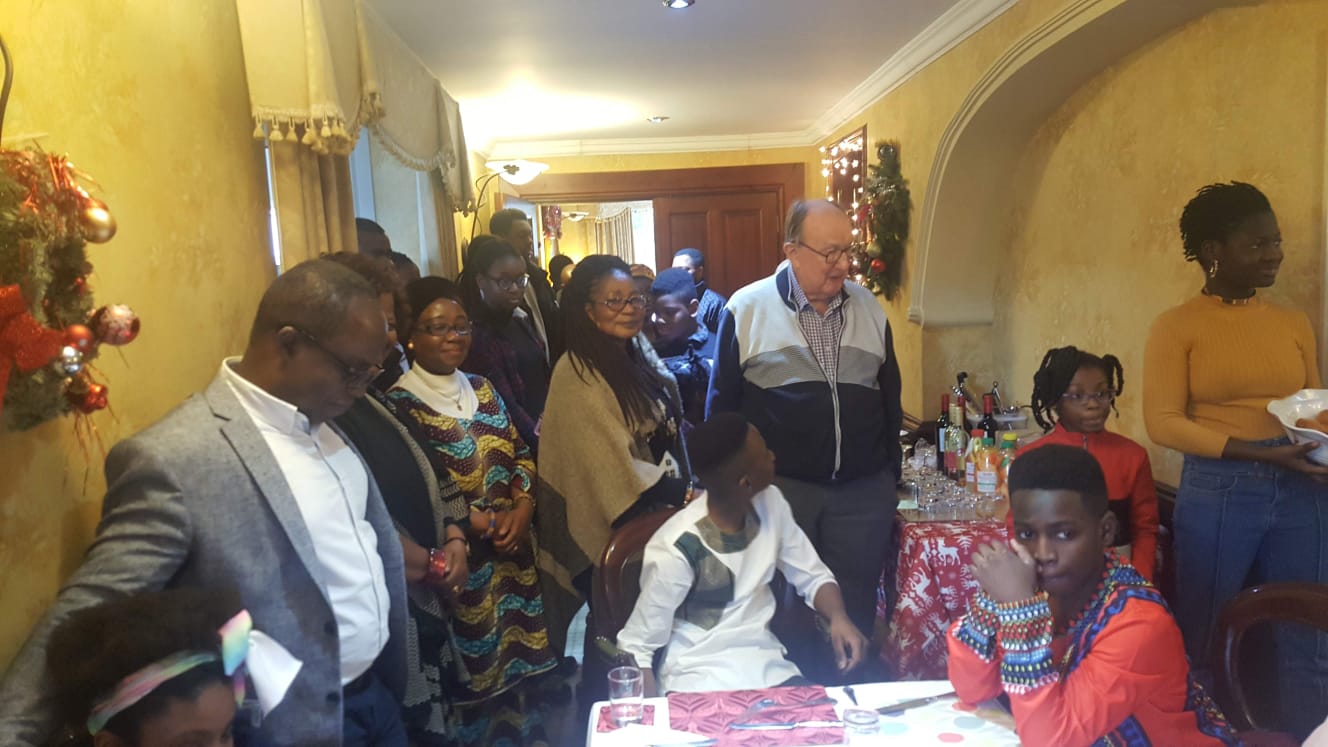 OBSEQUIES: Vincent O'Toole, CSSp. RIP
The Spiritans and the Family have scheduled the funeral rites of our brother, Fr. Vin as follows:
RECEPTION OF THE BODY
on Wednesday, 22nd of December 2021 at 4.30 pm
At St Columba's RC. Church, Plas Newton Lane, Chester, CH2 1PL.
REQUIEM MASS
On Thursday, 23rd December at 10.00 am
At St Columba's RC. Church, Plas Newton Lane, Chester, CH2 1PL.
INTERMENT
Will follow after the Requiem Mass
At BLACON CEMETRY, Blacon Ave, Blacon, Chester, CH1 5BB.
A reception will be held at St. Columba's Church Hall (strict covid-secure measures will apply).
LIVESTREAM
The Requiem Mass will be transmitted live via the Parish Facebook page.
You are welcome to follow the link below if you are unable to attend the funeral in-person:
https://www.facebook.com/thecatholicparishofstcolumbaandsttheresa
Eternal rest grant unto Fr Vin, O Lord, and let Your perpetual light shine upon him.
May his soul and the souls of all the faithful departed rest in peace. Amen