Libermann Community
The community house, which was refurbished and rename "Libermann House" in August 2011, is primarily a Spiritan community that hosts the Just Youth volunteers and Spiritan Youth Chaplains working in schools in the local area.
The community is unique in so many ways. It is multicultural, mixed and with volunteers from different ecumenical background. It boasts of men and women of great depth of character from Europe, Africa and the Far East.
It is really a community with a difference, in the true Spiritan charism of being at the service of the Church, whose mission it is "to gather together into one the scattered children of God" (John 11:52).
This fraternal life in community bears witness that a genuine fraternal unity in Christ is possible. It has its own challenges and prospects, which we always bring together before the Lord of the vineyard, in prayer and trust.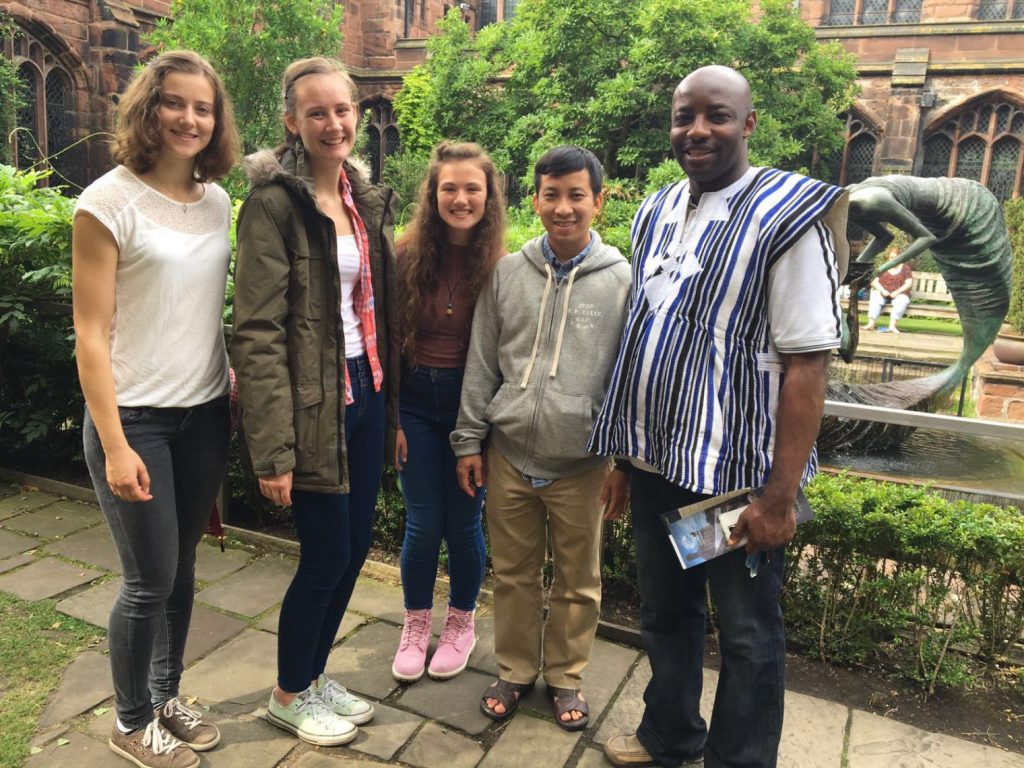 Ministry Outreach: Many Faces. One Community
The Community is committed to the ministry of witnessing, taking after the example of the early Christians community whose members remained faithful to the teaching of the Apostles, to the Fellowship, to the Breaking of Bread, and to Prayers (Acts 2:42).
These inspire the various Apostolates in which the members of the Community are engaged, especially in Just Youth, REVIVE and the local diocese youth ministry engagements in schools and Parishes.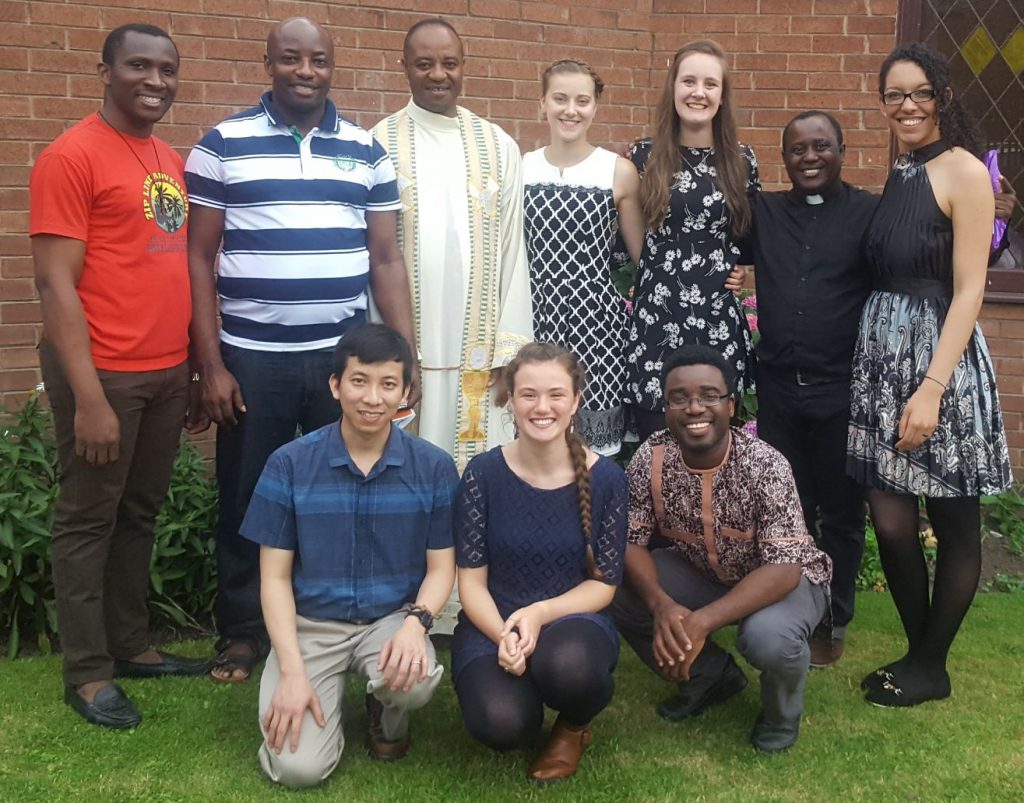 LIBERMANN HOUSE
Spiritan Centre,
Northallerton Road,
Lower Kersal, Salford.
M7 3TP
T: 0161 792 1370
E: libermannhouse@spiritans.co.uk
E: libermannhouse@yahoo.co.uk
Community Members
Fr. Joel Yeboah
– Manager, Just Youth
Fr. Nicholas Kumi
– Community Leader
Fr. Eduardo Ushe
– Hospital Chaplain