The first Spiritan to step foot in England was Fr. Jacques Bertout, from France. A refugee from the persecution of the Church during the French Revolution, he arrived on 19th September, 1792 and immediately began missionary work here until he was able to return to France in 1802.
The permanent establishment of the Congregation in England was in 1904 in the Diocese of Clifton when a large property called Prior Park was rented.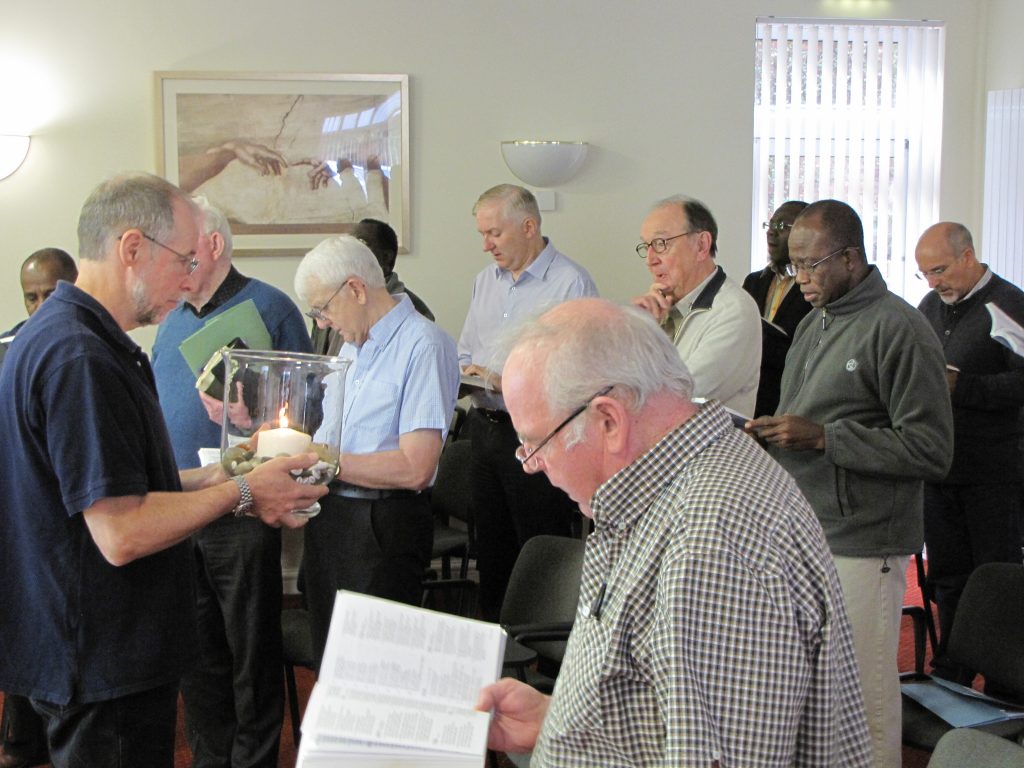 In 1907, Castlehead in North Lancashire was bought as a Junior Seminary and remained as such until 1978 when it was closed due to decline in vocations.
Fr. John Rimmer, from Widnes, was the first British Spiritan. He joined the Congregation in France in 1894 and was appointed Superior at Castlehead, and gradually under his leadership, the school flourished and vocations boomed.
The Province was erected in 1925, with Fr Patrick Joseph Coffey as her first Provincial Superior.
In 1939, the Spiritans bought the Upton Hall in Nottinghamshire to be our Senior Seminary, but it was requisitioned at once by the government during the 2nd World War. It was returned to us in 1945 and for many years served as our House of Philosophy and Theology.
On ordination, most of our priests were posted to missions in Sierra Leone, Nigeria and East Africa. Later, as vocations declined, the seminary was sold and our students joined the Missionary Institute in London. Our last home-grown vocation, Fr. Derek McCartney, was ordained in 1998.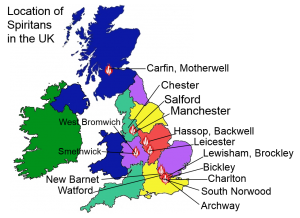 The Province has however continued to experience growth and renewal with the mission-appointments here of Spiritans from other Provinces of the Congregation.
The Province has enjoyed some great missionary successes and expansion in Britain and overseas, and has maintained an international and missionary flavour to its works.
Contact Information
PROVINCIALATE
Provincial Office
Spiritan House
60 Hoole Road,
Chester, CH2 3NL
T: 0124 434 4048
E: britishprovince@spiritans.co.uk
E: englishprovince@spritans.co.uk
E: info@spiritans.co.uk
Provincial Residence
The Spiritans
61 Leicester Road
Higher Broughton
Salford. M7 4DA
T: 0161 792 1714
F: 0161 792 0435
E: salford@spiritans.co.uk
Provincial Superior
Fr. Ugo IKWUKA
E: provincial@spiritans.co.uk
Provincial Secretary
Fr. David PEMBER
E: provincialsecretary@spiritans.co.uk
Accounts Secretary
John JONES
E: provincial-bookkeeper@spiritans.co.uk
Financial Consultant
Anthony DAVIDS
E: tony.davids@spiritans.co.uk
Provincial Bursar
Fr. Desmond WILSON
E: provincial.bursar@spiritans.co.uk