Our Salford community was, until 2008, the base for the Spiritan youth project, Just Youth, which then expanded and moved to its purpose-built centre at Lower Kersal, Salford.
The community has continued to engage and support Spiritan projects in the North West: Just Youth and REVIVE.
The community also maintains many outreach relationships with the Salford diocese and the local Parishes.
The community also services as our Provincial residence.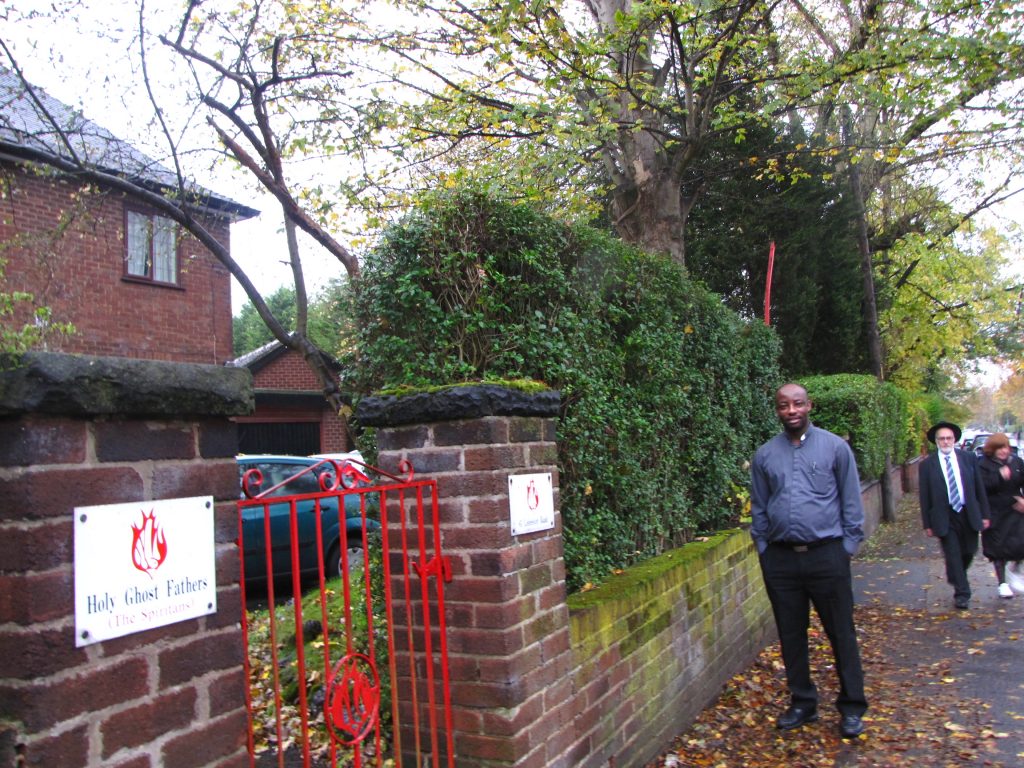 The Spiritans
61 Leicester Road
Higher Broughton
SALFORD
M7 4DA
T: 0161 792 1714
F: 0161 792 0435
E: salford@spiritans.co.uk
Community Members
Fr. Flavian Ohanyerenwa
– Community Leader
Fr. Ugo Ikwuka
– Provincial Superior