The Spiritans (Holy Ghost Fathers) have always valued Scotland as a source of missionary vocations and great support for missionary work.
In 1956 our first Scottish community was opened in Uddingston on the outskirts of Glasgow. In 1974 the community transferred to the old Parish house in Carfin, near Motherwell, opposite the national shrine to Our Lady. The old church was pulled down and we built an extension with a small modern chapel, with four residents' rooms above.
Today the Carfin community is a place of welcome to all who call in, and we actively serve the people of Scotland as a centre for mission witness.
Among our varied activities are:
our Provincial Archives
High School Chaplaincy
offering retreats and spiritual direction.
providing facilities for alcoholics and drug addiction counseling.
a base for Spiritan missionary animation, fund-raising, and support and help to the local churches in Scotland.
a charity shop raising funds to support our ministry.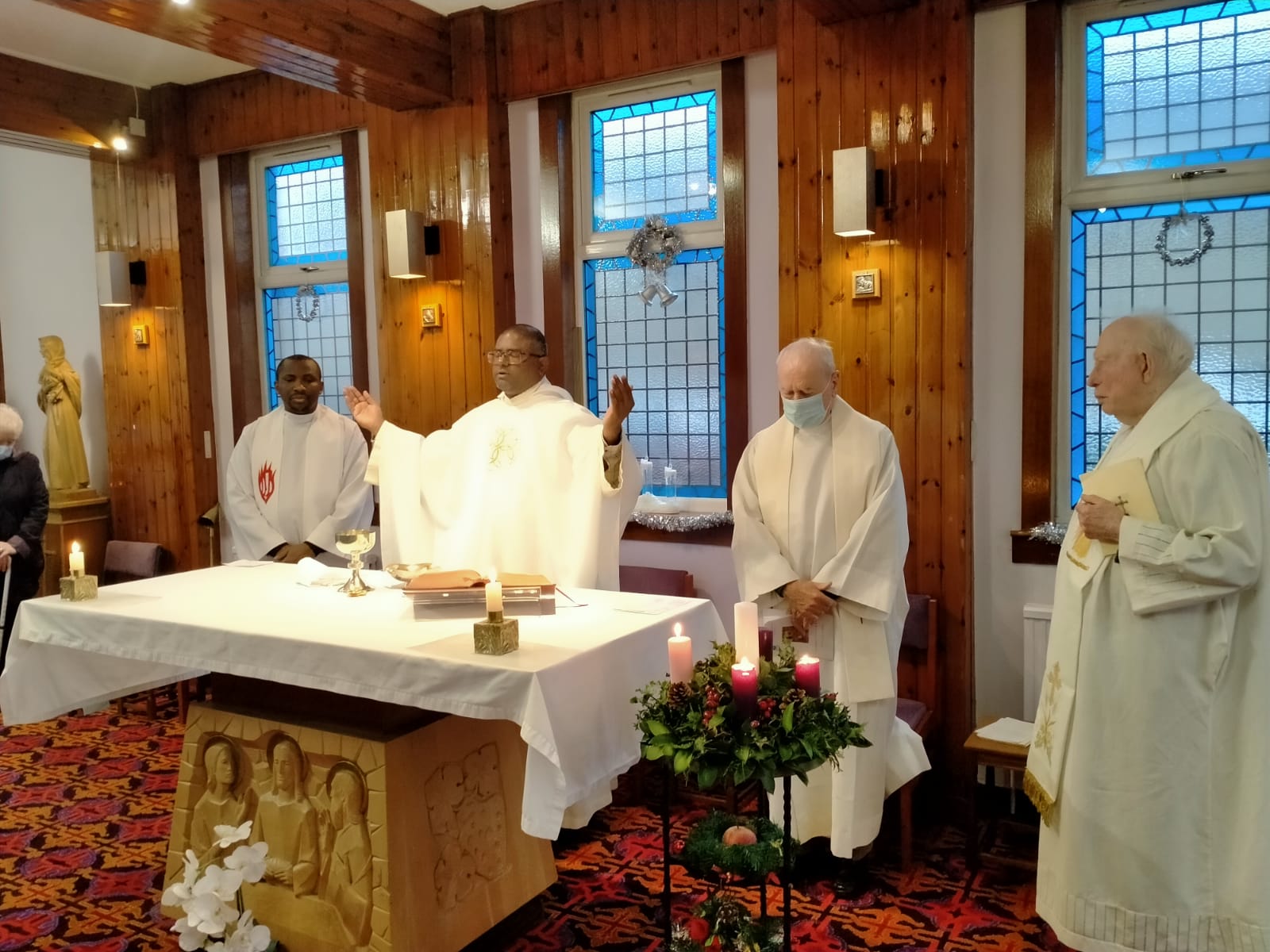 Carfin Chronicle Autumn 2021
Carfin Chronicle Winter 2021
SPIRITANS
(Holy Ghost Fathers)
117, Newarthill Road
Carfin, Motherwell.
Scotland
ML1 5AL
T: 01698 290 831
E: carfin@spiritans.co.uk
Community Members
Fr. John McFadden
– Community Leader
Fr. Gerard Bonaventure
– Community Bursar
Fr. Patrick Gaffney
Fr. Thomas Wilberforce