The Spiritans (Holy Ghost Fathers) have always valued Scotland as a source of missionary vocations and great support for missionary work.
In 1956 we started a community at Uddingston on the outskirts of Glasgow. In 1970 the community was transferred to the old Parish house and Church in Carfin, opposite the Carfin Grotto, the national shrine to Our Lady and a pilgrimage centre.
Today the Carfin community continues to serve the people of Scotland in many ways, and witness to our Missionary commitment. It is:
– our Provincial Archives
– open for retreats and spiritual direction.
– provides counselling facilities for alcoholics and drug addicts.
– serves as a base for Spiritan missionary animation, fund-raising, and support and help for the local church in Scotland.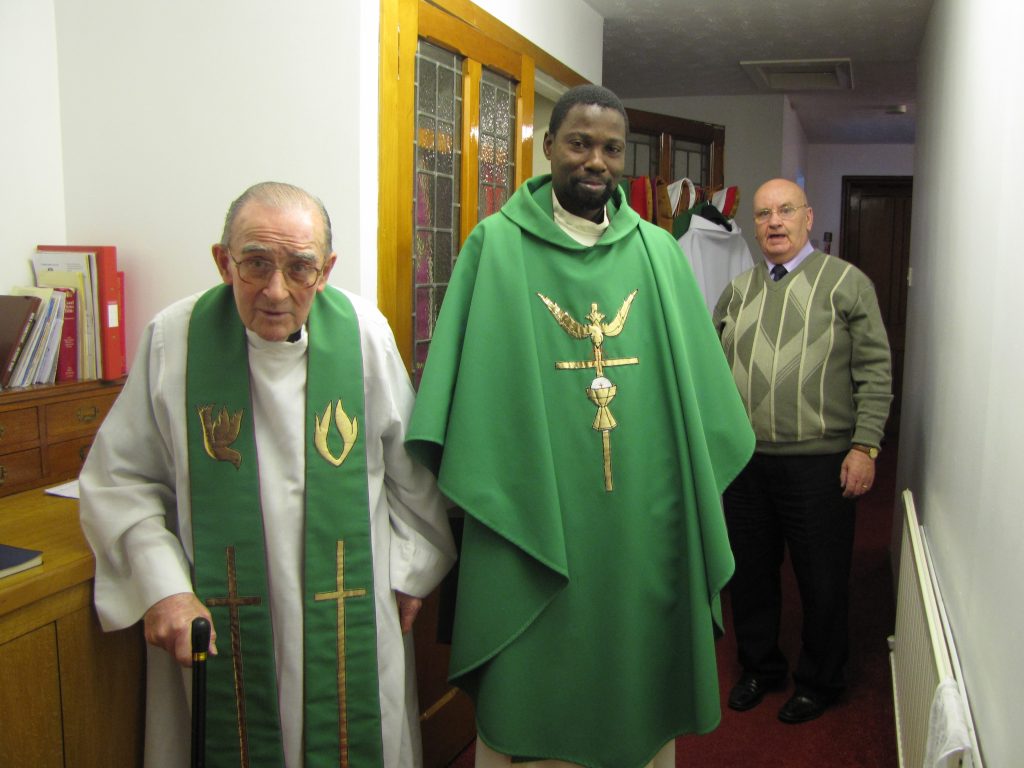 Community Project Report 2017
SPIRITANS
(Holy Ghost Fathers)
117, Newarthill Road
Carfin, Motherwell.
Scotland
ML1 5AL
T: 01698 290 831
T: 01698 290 830
E: carfin@spiritans.co.uk
E: spiritanscarfin@yahoo.co.uk
Community Members
Fr. Terry Donnelly
– Community Leader
Fr Philip Marsh
– Community Bursar
Fr. Bernard Waave
– Provincial Archivist
Fr. Patrick Gaffney
Fr. John Atoba
Rev. Thang Nguyen
– Pastoral Experience Programme