Reflection for the 4th Sunday Advent, Year C. 2018
– By Fr Ugo Ikwuka
Archway, London  
---
A little girl Anita always insists that her father tells her a story before bed. Being a very busy man, the father managed to do this for a while before coming up with what he considered a smart solution. He bought a colourful tape-recorder that reads tape-recorded stories. So, whenever Anita asks him to read her a story he would simply push the button and the recorder would play back a story. Anita took that for a few days and then revolted, refusing to accept the stories on tape. When the father asked 'why' since the tape reads the stories as good as he does. Anita snapped "But I can't sit on his laps."
Christmas is the one time in the year when everyone is sure to give and receive a present and people spend time and money shopping for the perfect Christmas gift. But what is the best gift? I guess we have a good clue from God Himself who gave us the gift of Himself in the baby Jesus. It was such gift of the self that Mary gave in this Sunday's Gospel in visiting her cousin Elizabeth who was in maternity need. That too was underscored in young Anita's revolt.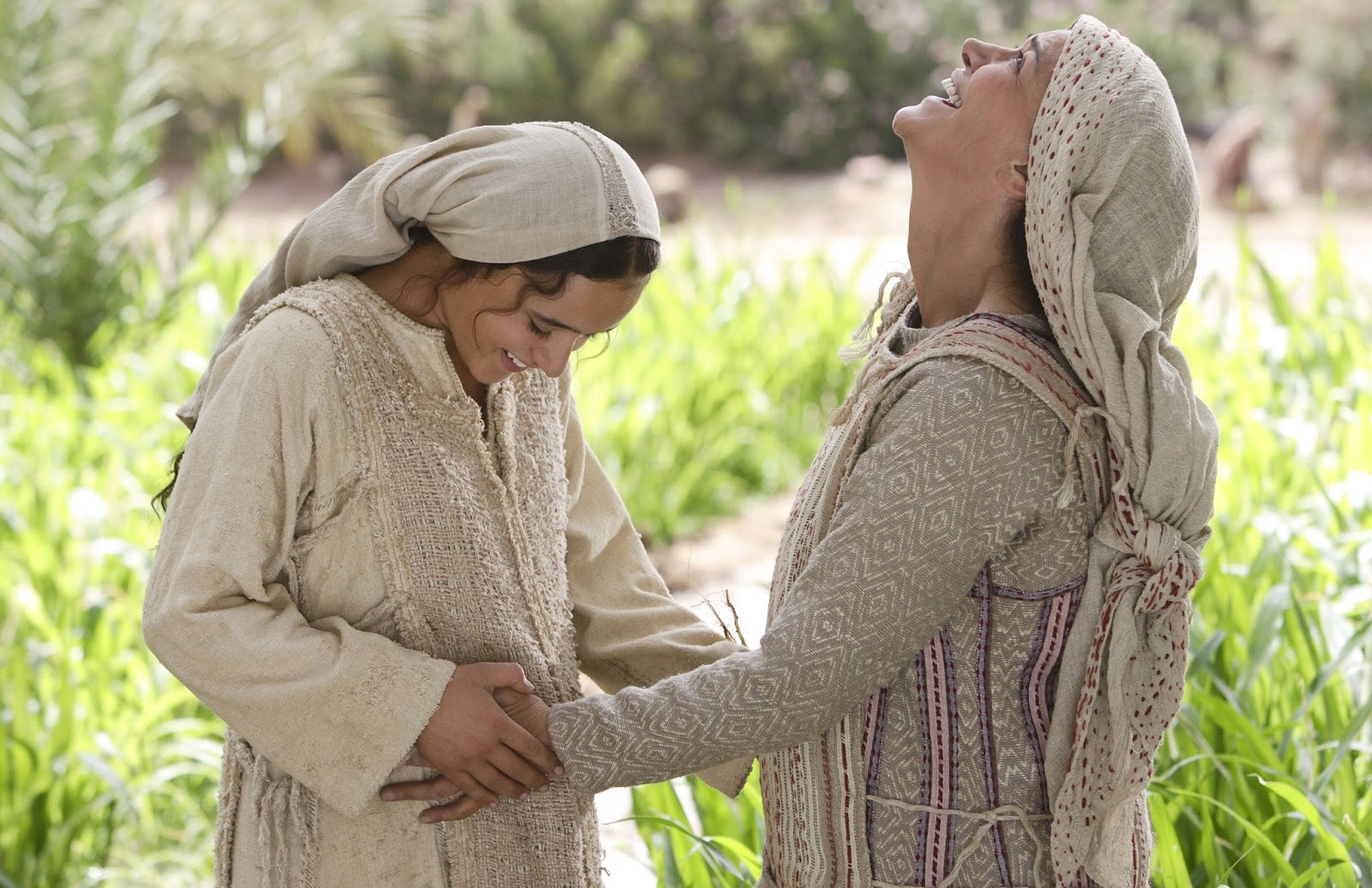 I recall visiting John my car mechanic in Nigeria. His wife had just had a baby. Being a humble family living in a humble neighbourhood, they probably couldn't imagine that I could come knocking. When John saw me, he was so excited and being poor in English he started to exclaim, "Father you came to see us, this is unfortunate!" I said "calm down John, there is nothing unfortunate in my coming to visit you. It's probably 'unbelievable' but definitely not unfortunate."
I recognise though that in some cultures people prefer to have their private spaces and may not be as excited as John with a visit. Yet, as social beings, there is something for everybody in Mary's visit to Elizabeth; she gave, not just the gift of her presence, but a quality presence that so lit up the place that even the unborn child leapt in joy. This raises the question of what kind of presence we make, not just as visitors but as people who encounter others everyday. Does our presence light up or darken, inspire or depress, heal or hurt? Does our presence challenge people and situations or make them worse?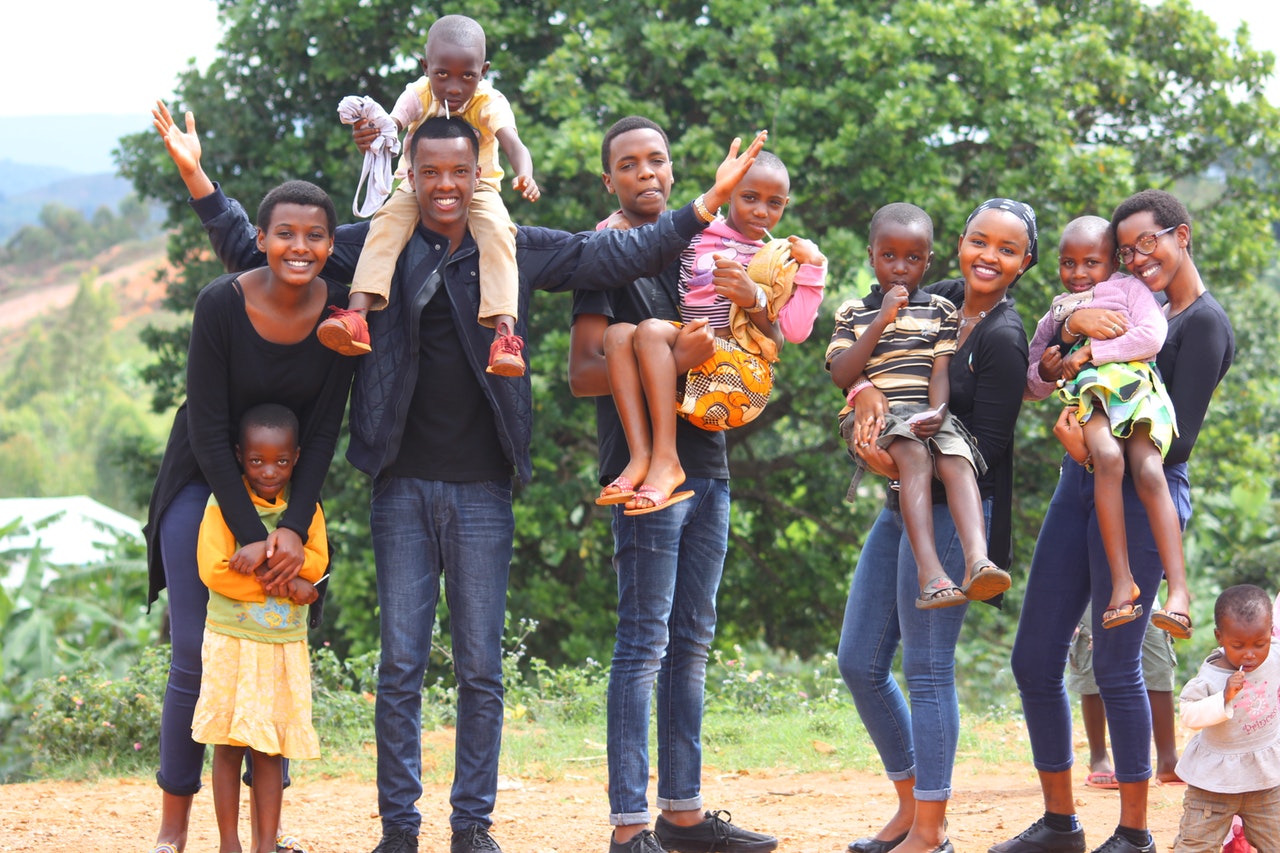 In Mary's gift to Elizabeth, we equally learn that one should give, not according to one's convenience, but according to the needs of the receiver. It wasn't convenient for Mary to travel from Galilee to the hills of Judea but Elizabeth needed a helping hand. She was six months into a pregnancy that came unexpectedly in her later years. So, as soon as Mary learnt of this, she went with haste to be with her for about three months i.e. until she delivered. Thus, Mary gave Elizabeth the perfect gift – the gift of her presence and when she needed it. Do we add to people's problems or do we meet people at their points of need?
The humility of the mother and her Son also shines out in the visit. There is no consideration of status. It is they who go to visit and not they who are visited. Elizabeth had to exclaim: "Why should I be honoured with a visit from the mother of my Lord?" Even before he is born, Jesus already comes to serve and not to be served. It is through service that we will recognise him as Lord. Later, he will tell his disciples, "You call me Master and Lord and you are right and yet I am the one who washes your feet. You go and do the same" (John 13:13-15).
Finally, it was very significant that Mary HASTENED in making that journey to Elizabeth following the Angel Gabriel's message to her on the role she has been chosen to play. It demonstrates someone who has found and embraced the mission God defined for her. This contrasts with the "modern" mindset whereby the ultimate ideal is that I have the freedom to become what I want to be and do what I want to do otherwise you infringe my right to self-determination.
Yet, it is God that basically seeks us out. As Jesus reminded his disciples: "It was not you who chose me, it was I who chose you" (John 15:16). One who is chosen is commissioned – given a mission. This means that one is no longer confined to the limited world of one's plans and projects no matter how lofty they seem. It is not about starring in the drama I have written, directed and produced myself. It is about abandoning my own script to be cast in the drama that God himself scripts, directs and produces. The fun begins when we resign to playing a part in God's own drama. What makes life interesting is discovering and embracing your role in that drama as Mary did.