Cycle C |  Ordinary Time |  Week 27
REFLECTION
– By Fr Ugo Ikwuka
Archway, London 
---
A nightclub was once opened beside a church to the fury of the worshippers. But they could not stop it since it was legitimately established. However, they decided to pray against the club. A few days into their very intensive prayer, a ferocious thunder struck and completely razed the building. Knowing how the believers had prayed, the owner sued the church for damages. His lawyer claimed that their prayers had caused the destructive thunder.
The church hired a lawyer and disputed the charges. During the trial the judge declared: "It is the opinion of this court that the owner of the nightclub is the one who really believes in prayer while the church members do not!"
Our lack of faith is so much that even while we pray for something when it does happen, our reaction shows that we actually had not trusted in the efficacy of our prayers or in the miraculous intervention of God.
In Acts of the Apostles Chapter 12, when Peter who was imprisoned was miraculously freed, the faithful who had gathered in prayer told the maid who broke the news: "You are out of your mind." Hebrews 11:6 made this statement of fundamental essence: "Those who come to God must believe that He exists and that he rewards those who seek him."
Yet, faith is the most misunderstood word in the religious vocabulary. Critics of religion consider faith as intellectual laziness; settling for easy answers on the basis of no real evidence. But real faith is not superstition. It is not only reasonable but above reason and inclusive.
A fundamental basis for faith is that we are not our own (1Corinthians 6:19) but part of God's divine project. Faith is thus the confident trust in God before whom we can never be absolutely in control. To recognise and live by this is to have faith. Indeed, even our human relationships are based, not on absolute certainty, but on increasing rapport of trust.
In this Sunday's Gospel, the disciples ask Jesus to increase their faith. The request was made following a seemingly impossible demand from Jesus. He had asked that they forgive a brother who is sorry even if it means forgiving him seven times a day. There are people who can't forgive a person seven times in a lifetime, never mind seven times in a day. The demand could, therefore, do with extra grace.
Indeed, it is with faith that we can put up with outrageous life experiences such as bemoaned by the prophet Habakkuk in the First Reading: "Outrage and violence, this is all I see, strife and discord flourishes." And he hasn't even watched CNN and Fox News.
Faith does not mean that trials won't come. Recall that God did not spare even his own Son (Romans 8:32). However, as Paul testified, with deep faith and trust in God, "we can be pressed on all sides but not crushed; perplexed but not despair; persecuted but not forsaken; struck down, but not destroyed" (2 Corinthians 4:8-9) because we surrender to "a power already at work in us that can do infinitely more than we can ask or imagine" (Ephesians 3:20).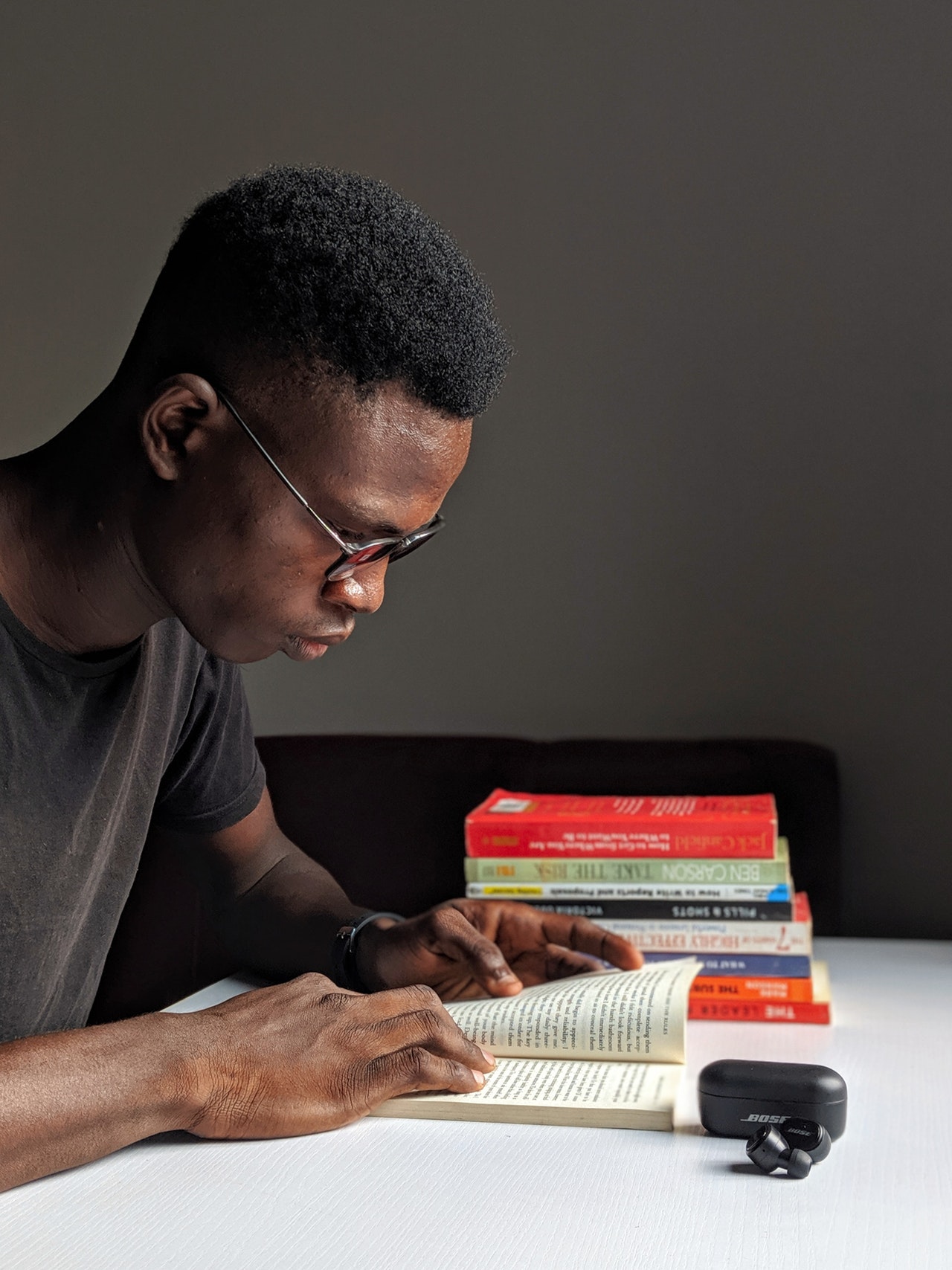 Today, findings of scientific research including by the leading nonpartisan Pew Research Centre affirm that faith is associated with overall better outcomes including coping skills, greater longevity, happiness, less anxiety, depression, and suicide.
With faith, we can begin to make sense of things; to ask and know what it is that God wants us to learn in our trying circumstances. Faith here is much more than having a better knowledge of the catechism or fulfilling religious obligations. It is the trust and confidence that God is near us even when He seems so far away.
Such faith is exemplified in the life of Dr. Martin Luther King Jnr as he led the civil rights movement in America against all odds. It is the faith that inspired Pope John Paul II as he withstood the dictatorship of Communism in Central and Eastern Europe. This power of faith is reflected in the response of Jesus to the disciples: "Were your faith the size of a mustard seed you could say to this mulberry tree, "Be uprooted and planted in the sea", and it would obey you.'
That's the story of the great saints. It was the leap of faith that Paul took, stepping across from Asian Minor into Greece that became the spread of Christianity across the whole of Europe. Francis of Assisi took a leap of faith in abandoning everything; riches and comfort and walking naked out of town. That has become eight centuries of the great Franciscan Order that is spread all over the world, responding to the call of the Gospel.
It was the leap of faith that saw Anthony, a young lad of 20, abandon everything and wandered into the desert of Egypt that became the monastic movement. Following in that footstep, another lad, Benedict spent 3 years praying in a cave in the mountains of central Italy. That cave became the seed from which the civilisation of Europe was to be re-established.
Mother Teresa left her relatively comfortable life as a school teacher in Calcutta and with nothing, but only an attitude of trust, she took a leap of faith into the worst slum in the world. She would become a Nobel Laureate for peace and today, her Order, the Missionary Sisters of Charity stretches all over the world, doing the extraordinary work of God.
Hence, while faith is primarily a gift from God that can be nourished through such exercises as faith sharing, reading spiritual books, attending retreats, etc, faith grows essentially when it is exercised – when we take a leap of faith.