CYCLE B  |  HOLY WEEK  |   GOOD FRIDAY
REFLECTION
– By Fr Ugo Ikwuka
Archway, London
---
A young police officer was taking his final exam for the police academy. And he comes across this question: "You are on patrol in the outer city when an explosion occurs in a gas plant in a nearby street. You find that a large hole has been blown in the footpath and there is an overturned van nearby. Inside the van there is a strong smell of alcohol. Both occupants—a man and a woman—are injured. You recognise the woman as the wife of your Chief of Police, who is at present away, attending a conference. A passing motorist stops to offer you assistance and you realise that he is a man who is wanted for armed robbery. Suddenly, a man runs out of a nearby house, shouting that his wife is expecting a baby and that the shock of the explosion has made the birth imminent. Another man is crying for help, having been blown into the adjacent canal and he cannot swim. Describe in a few words what actions you would take." The young man thought for a moment, picked up his pen and wrote, "I would take off my uniform and mingle with the crowd."
Well, now is the appointed time, Jesus would not slip away from his assailants as he did on the previous occasions when they were after him. But, what would cause people to demand the death of a man they had followed, a man they had seen work miracles, a man that was innocent of any crime? We could come up with all kinds of speculations but at the end of the day, the answer to that question is a lot closer to home than we like to admit. Yes, there were political and religious power struggles. There was some jealousy as well. But, put simply, the kind of people that chorused: "Away with him!" "Away with him!" "Crucify him!" are essentially those who feel uncomfortable with his views which challenge their way of life. That's sinners like you and me!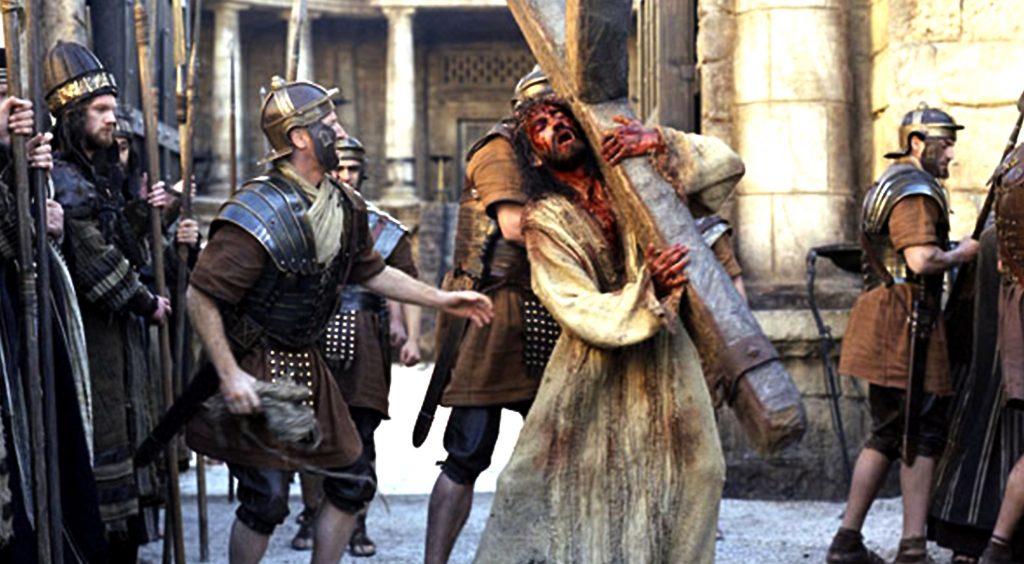 The film The Passion of the Christ by Mel Gibson was a masterpiece in its graphic depiction of the gruesome violence Jesus suffered in the three hours of his passion. But, as Fr Ron Rolheiser OMI insightfully noted, the movie missed the point. The Gospels deliberately refrained from focusing on the physical torture Jesus suffered so as to draw attention to the real test of his passion which is not the endurance of physical pain but how he responds to his moral and emotional suffering particularly his sense of abandonment – being alienated from God and man.
A man dying of cancer in a hospital ward tells of his deep loneliness: "I have a wonderful wife and children, and lots of family and friends. Someone is holding my hand almost every minute, but … I am a stone's throw away from everyone…. I'm dying and they're not. I'm inside of something into which they can't reach…. It's awfully lonely, dying." Being "a stone's throw away from everyone" were the exact words the Gospel used to describe the situation of Jesus as he sweated blood in Gethsemane.
Jesus saw his mission collapse; his disciples took to their heels. Even the Father who could send hosts of angels to rescue him was silent. The real test for him is that it is in this situation of utter isolation and abandonment that he has to continue to give of himself in trust, in love, in forgiveness and in faith. It is easy to believe in love when we feel loved, it is easy to forgive when someone shows remorse, and it is easy to believe in God when we strongly feel God's presence to us. The difficulty, the real test, comes when these motivators are absent.
Emptied of every human and divine consolation, what does Jesus do? He surrenders to God whom he cannot at that moment feel but only trust. And he surrenders, not in bitterness but in trust, gratitude and forgiveness. Here is where Good Friday turns from bad to good; in that surrender, the struggle between good and evil, the most epic of all battles is won. In times of distress, when God seems to be absent, faith means to hope with unconditional trust that divine love will ultimately prevail.
How do we respond when we find ourselves all alone, surrounded by misunderstanding, hatred, and mistrust? Will love, trust, forgiveness, and faith fail in our hearts when nothing around us motivates us to show them? We face this test everyday of our lives and it will be our ultimate test in the end for one day each one of us will also have to "give over" our spirit "a stone's throw away" from everyone else. What kind of spirit shall we be handing over then?
Meanwhile, the last words of Jesus before he bowed his head and gave up the spirit were: "It is finished." He is referring to the debt we owe God for our sins; it has been paid in full. On the cross therefore, our sins are completely forgiven. As imperfect humans, we offend and are offended. We hurt particularly from what those we love have done to us but also from what we have done to ourselves. Our own sins keep haunting us even if they were committed decades ago.
As we approach to venerate the victorious cross of Christ today, we need to surrender all that hurt us, both imposed and self-inflicted, to Jesus on the Cross. That is why he is there. He did not die in vain; he died to liberate us from their burden. That is why today is GOOD Friday. Unburden yourself of the guilt, the anger, the grudge. Don't miss this unique opportunity for divine healing.
There is no such thing as an angry God, only an unconditionally loving God who is saddened at how sin has disfigured you and me, His beautiful creation. Like the father of the Prodigal Son, God is ever happy to have us back under the comfort of his protective wing. To respond to this unconditional full pardon from God, all we have to do as we heap all our burdens at the foot of the cross is to say: "Amen … So be it!"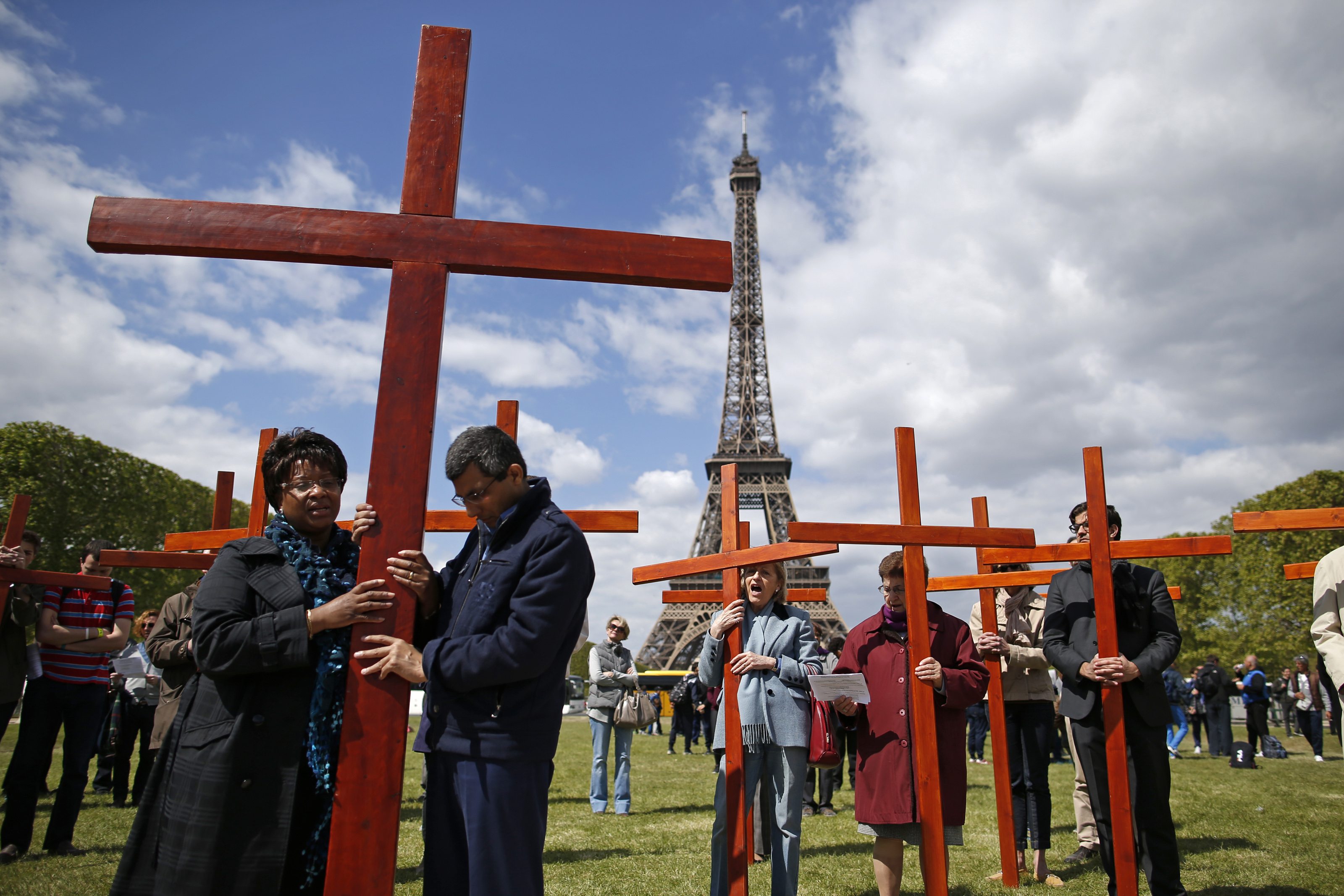 We are to claim the full pardon. Believe that these words apply to you personally, no matter the gravity of the sin that you have committed. Say: "Thank you, Jesus" and learn to be grateful to him all your life. Try to be loving and kind to others. That is why we pray, "Forgive us our sins as we forgive those who sin against us." And if Jesus has paid all the debt you owe to God, resolve in gratitude not to accumulate more, enjoy your freedom, and don't enslave yourself anymore.